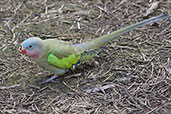 Cleland Wildlife Park, South Australia
September 2013

The Princess Parrot is distributed in the dry centre of Australia where it is highly nomadic and rare. Found in sandy deserts, spinifex, dry scrubland and eucalypts bordering watercourses, it is classified as Near Threatened by Birdlife International.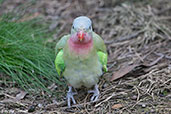 These are captive birds flying in a large aviary at Cleland Wildlife Park near Adelaide.

The Princess involved in the name was Alexandra, Princess of Wales who was later Queen Alexandra, the wife of King Edward VII.