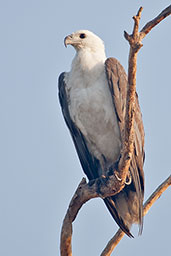 It is found on coasts, islands, estuaries, rivers and lakes.

It feeds on a wide variety of prey including reptiles, birds, fish and mammals .

It is a very large grey and white eagle with a large grey bill and cream legs and feet.

Photo 5 shows a juvenile in flight.